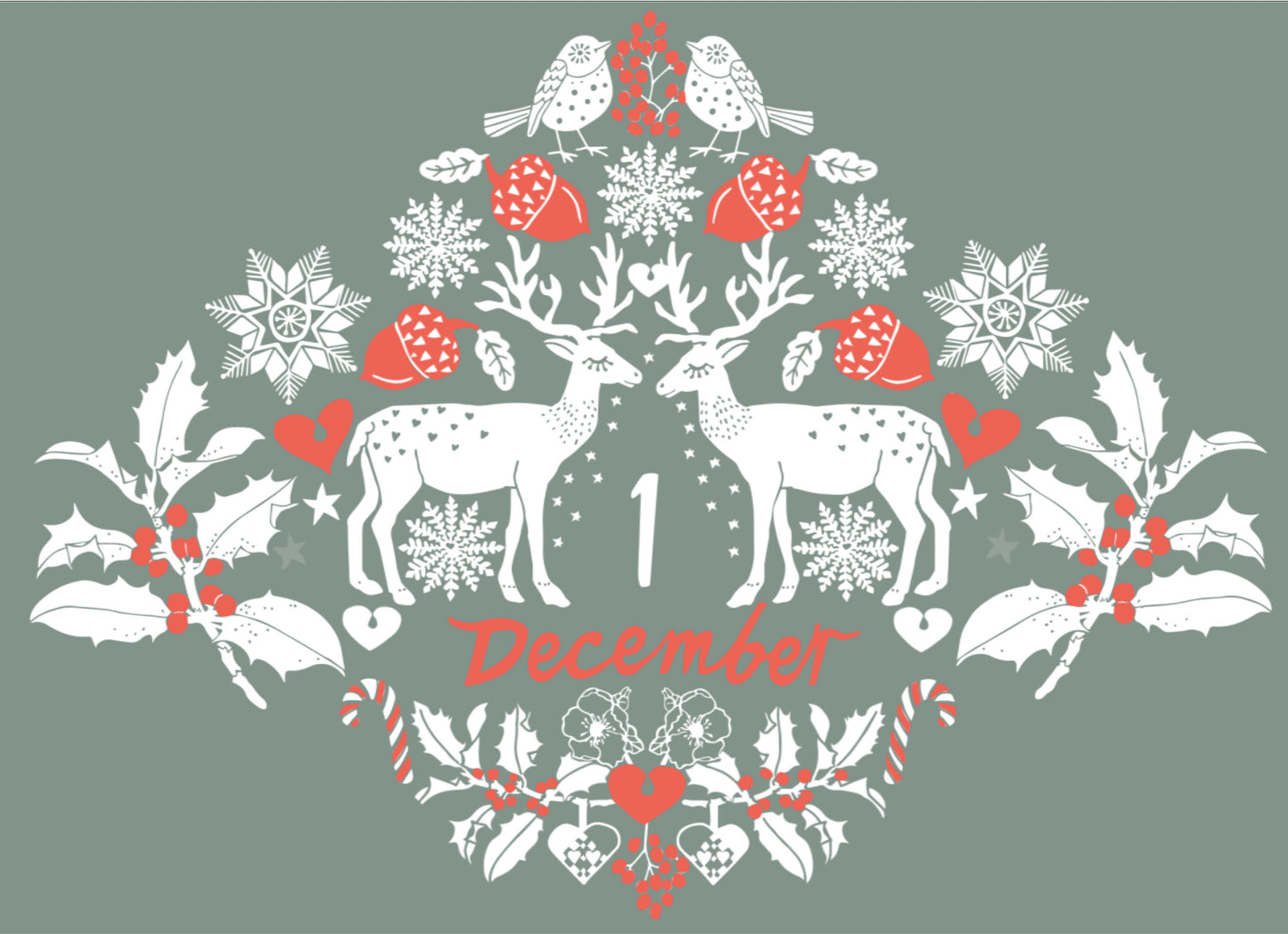 Welcome to our Christmas advent calendar.
We are so excited, because we are ready with the first episode of our advent calendar. Every morning at 7.00 (European time) December 1st - 24th we will show a new episode with Christmas ideas. So stay tuned, we will show different decor, cookies, paper clippings, braided hearts, candle light decoration with bee was sheets, glanced apples, gløgg sirup and much more. 
As it is right now The show is in Danish with no subtitles. We want to add subtitles, so check in, if you're interested.
Today 1of December we will make natural Christmas Decorations with pine, berries, moss, clay and candles. You can see the episode here: https://fb.watch/28SNoA0I25/
If you want to buy one of our Advent Calendar candles, go to our online shop (see link on video). We ship everyday. I have made the illustration on the candle.